It's easy to track how many lookup credits are available for you to use for new contacts!

While on the RocketReach search platform (rocketreach.co/search), look to the lower left corner. The blue "progress bar" is a visual meter representing how many lookup credits are currently available compared to the overall total: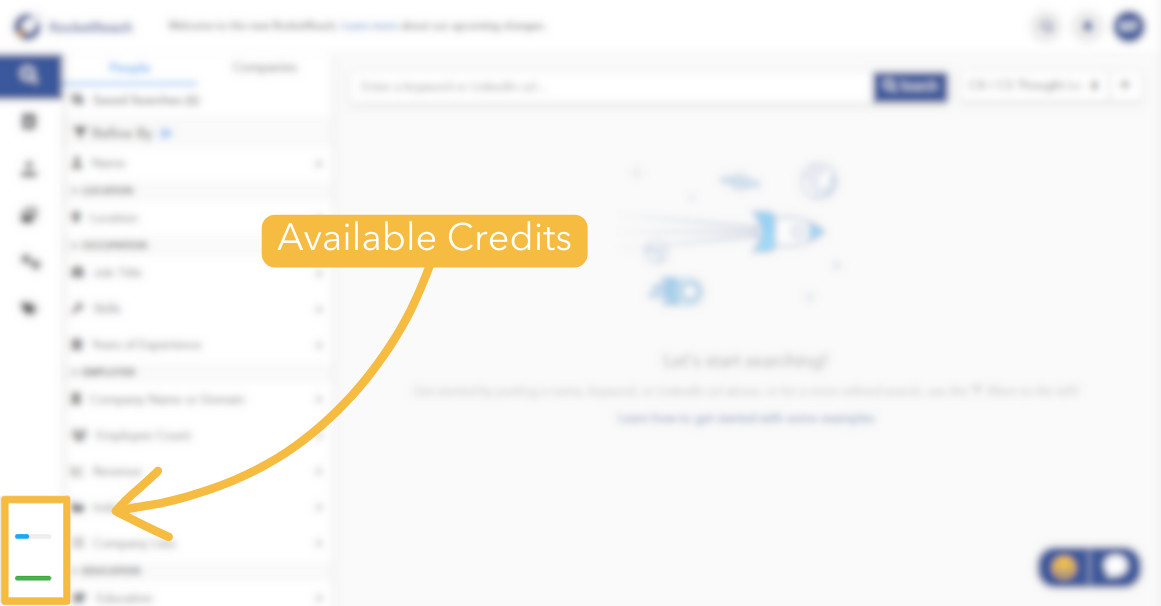 If you'd like to see this info as a number, just move your cursor to hover over the left edge of the screen. This will pop open the menu, including a count of your available lookups.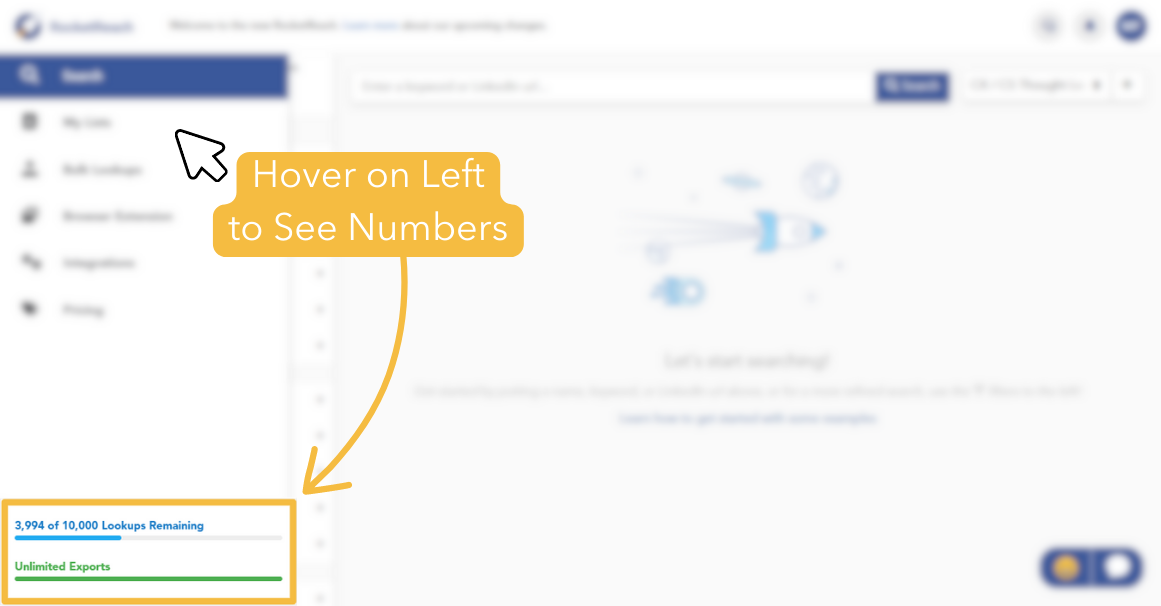 For a more specific usage statistic and lookups balance and lookup usage statistics, you may visit the Usage & Billing section on your account.


View Lookup Balance and Usage Details:
1. In the top right corner, click the circle icon with your initials and select 'Account' in the menu. It will automatically open on the "Usage & Billing" part of your Account Settings.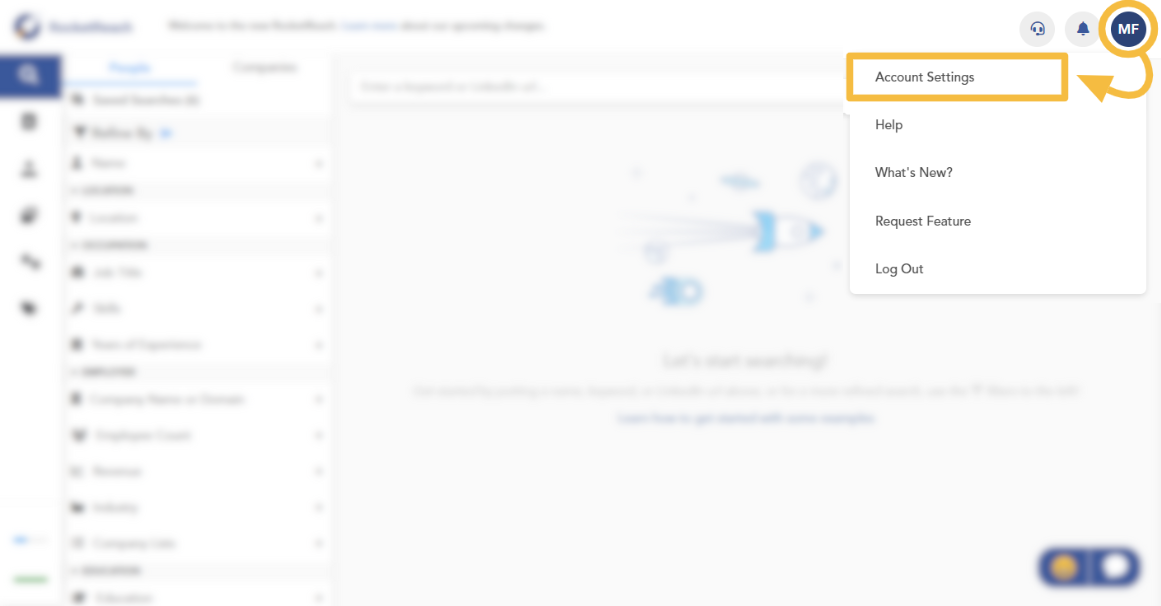 2. Your available lookup balance is also listed on the Usage & Billing page, under the 'Usage' section:

It also shows the next date that you will receive more credits.
3. To review the number of lookups you receive per credit cycle, from the Usage & Billing page, look for the 'Subscription' section and click your plan name to expand its details: