RocketReach monthly and annual plans charge you for a certain number of lookups per month or year respectively. When you cancel your plan,
Future charges to your credit card are immediately halted.
You do not lose your remaining lookups. You retain any remaining lookups till the end of your credit/billing cycle.
You can resubscribe anytime by going to the pricing page.
In the example below for a monthly plan, the user signs up for a plan on Jan 5th and cancels on March 5th. The user will retain her 20 lookups till March 5th. No charges will occur in April.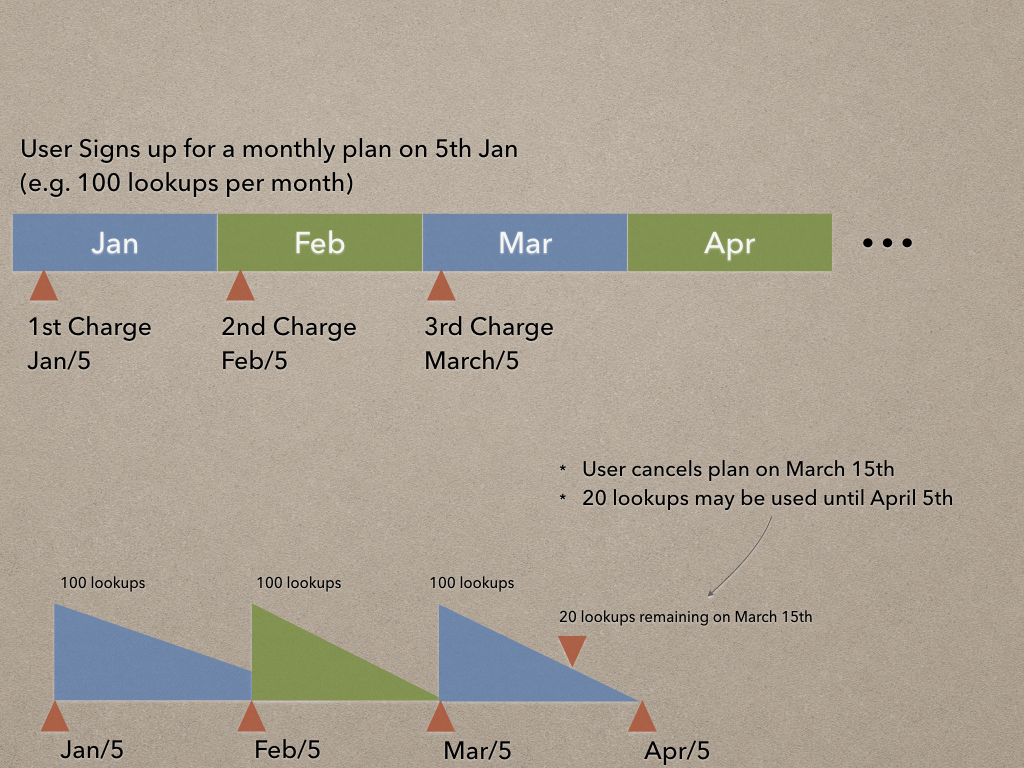 For our annual plans, once a subscription is canceled your annual credits will remain available until the end of your annual plan.
Prefer to pause your subscription? If you are subscribed to a MONTHLY PLAN, you may pause your monthly subscription for up to three (3) billing cycles. Learn how to pause your monthly subscription HERE.