Our current payment options are Credit Card or PayPal. (Unfortunately, we are not able to issue invoices for our auto-renewing plans at this time, however, you can print a receipt directly from the Account page in your account for expense purposes).
Simply select the Plan you wish to upgrade to from our pricing page then enter your Credit Card Information to complete your transaction.
If you wish to use PayPal click the "PayPal" toggle button instead.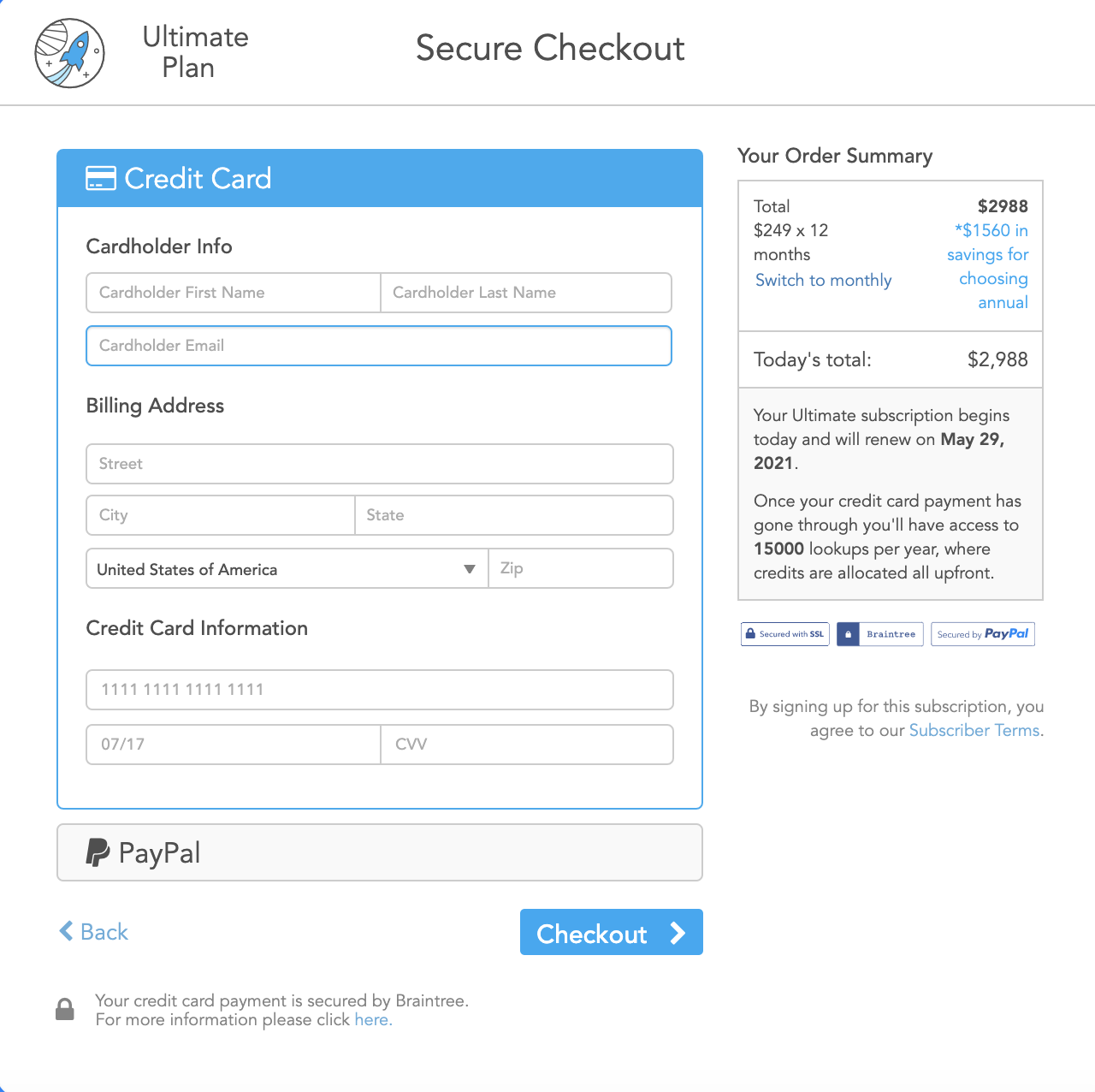 All of our plans are auto-renewing subscriptions however you can cancel at any time via your account or Customer Support in advance of your next billing date.
If you have any issues subscribing please contact support at support@rocketreach.co.