Oh no! We apologize that some of the data we provided was inaccurate or out of date. In general, we do see an 85% or higher accuracy rate in the data produced but are not able to guarantee all data 100%.
When you come across bad data on our site you can help us improve going forward by providing feedback or providing data you may have.
Upvote/Downvote Emails or Phone Numbers
You can provide feedback on the email/phone numbers we provide by hovering your cursor over the email/phone number and clicking on the thumbs up icon (

) that appears to the right. This will display a set of arrows that will allow you to upvote or downvote an email. This information is then shared with our team who use it to continuously improve our service.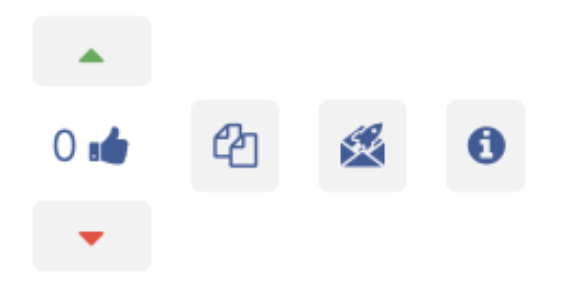 Improve Results

You can help us improve the results on our site by clicking on the 'Improve Results' button beneath the provided contact data for each individual profile on the Contact Page. This will allow you to provide information that you may know about the contact that we have not included.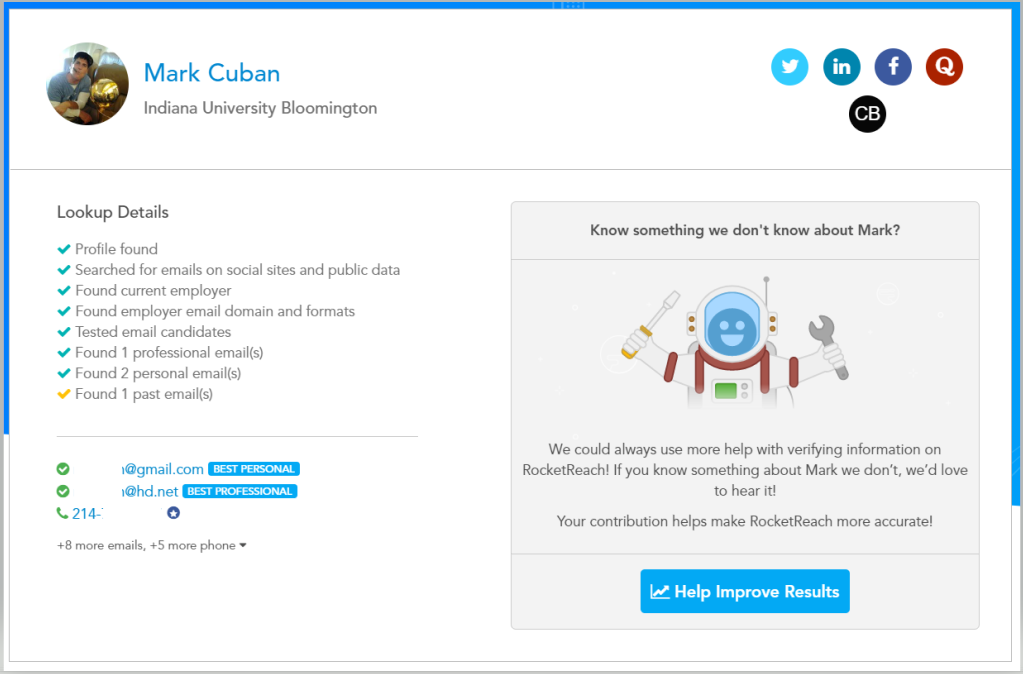 How to Update Results for a Contact

1. Confirm/Update Employer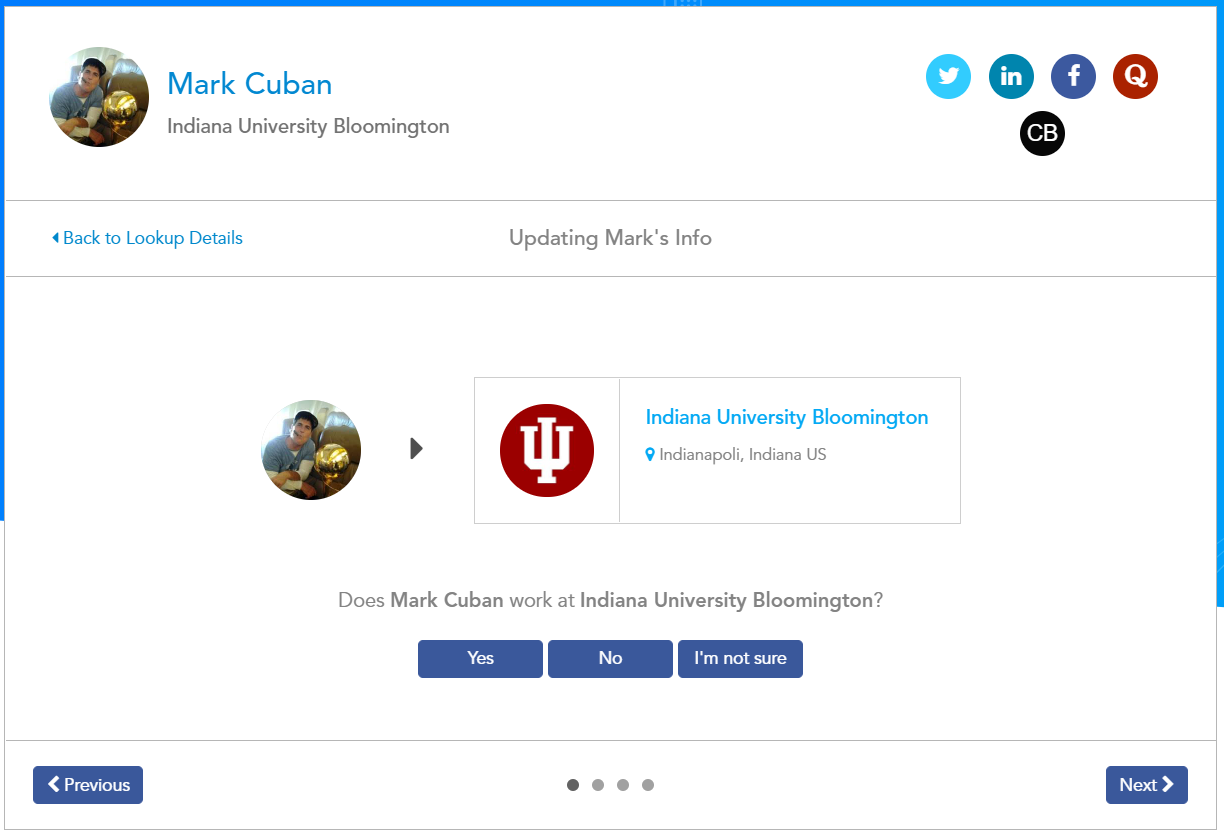 2. Confirm/Update Employer Domain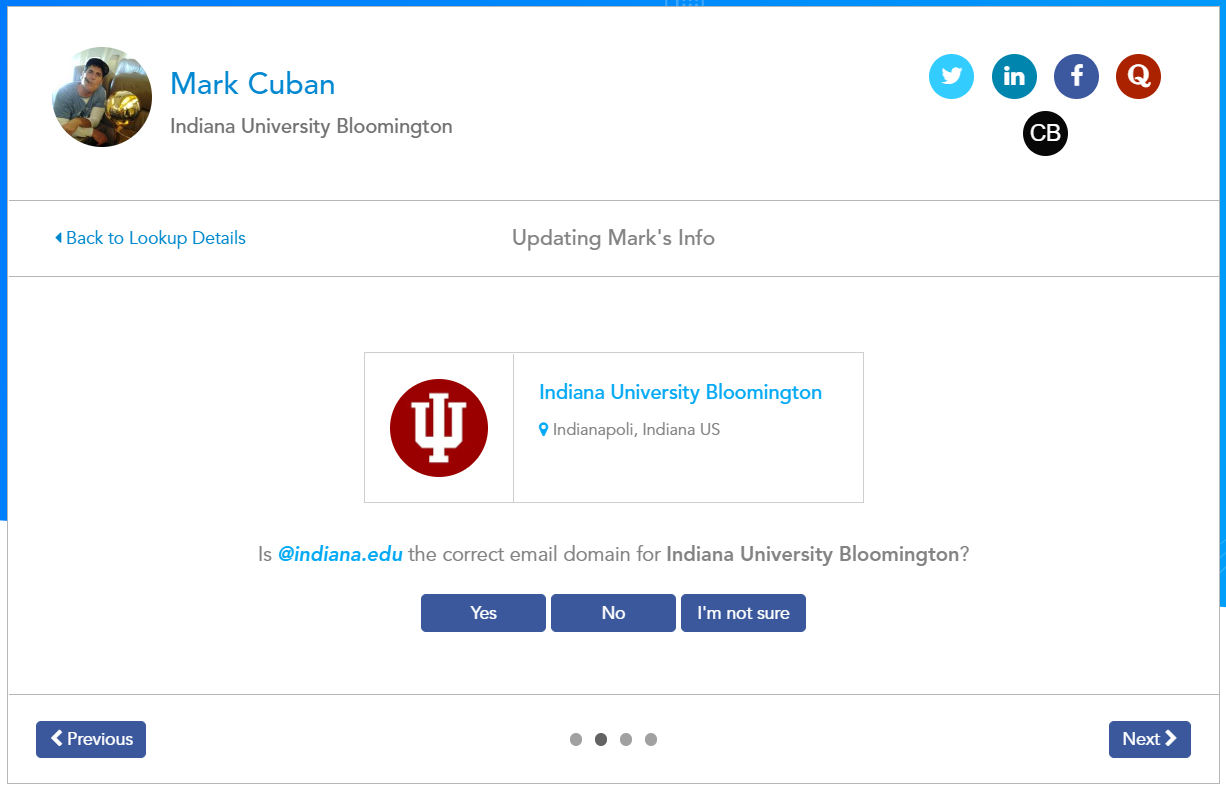 3. Enter Valid Email