Team Plans allow you to link multiple seats for centralized billing and account management.
STARTING YOUR TEAM PLAN IS AS EASY AS 1.2.3:
1. Go to the 'Team Plan' section of your RocketReach account
(You can also get to your 'Account' page at any time by clicking on your email in the header.) Click on 'Start Team Plan'
The person who creates the Team Plan will be Team Owner.
2. Add Seats To Your Team Plan:
Select the 'Plan' and 'Quantity' for the seat(s) to be added.

You can also Invite Team Members at this time OR this can be done later.

When complete click the 'Add Seats' button.

You will see the new seat(s) added to your Team Plan list.
If you need to add multiple seats at different plan levels repeat this process for each plan level needed.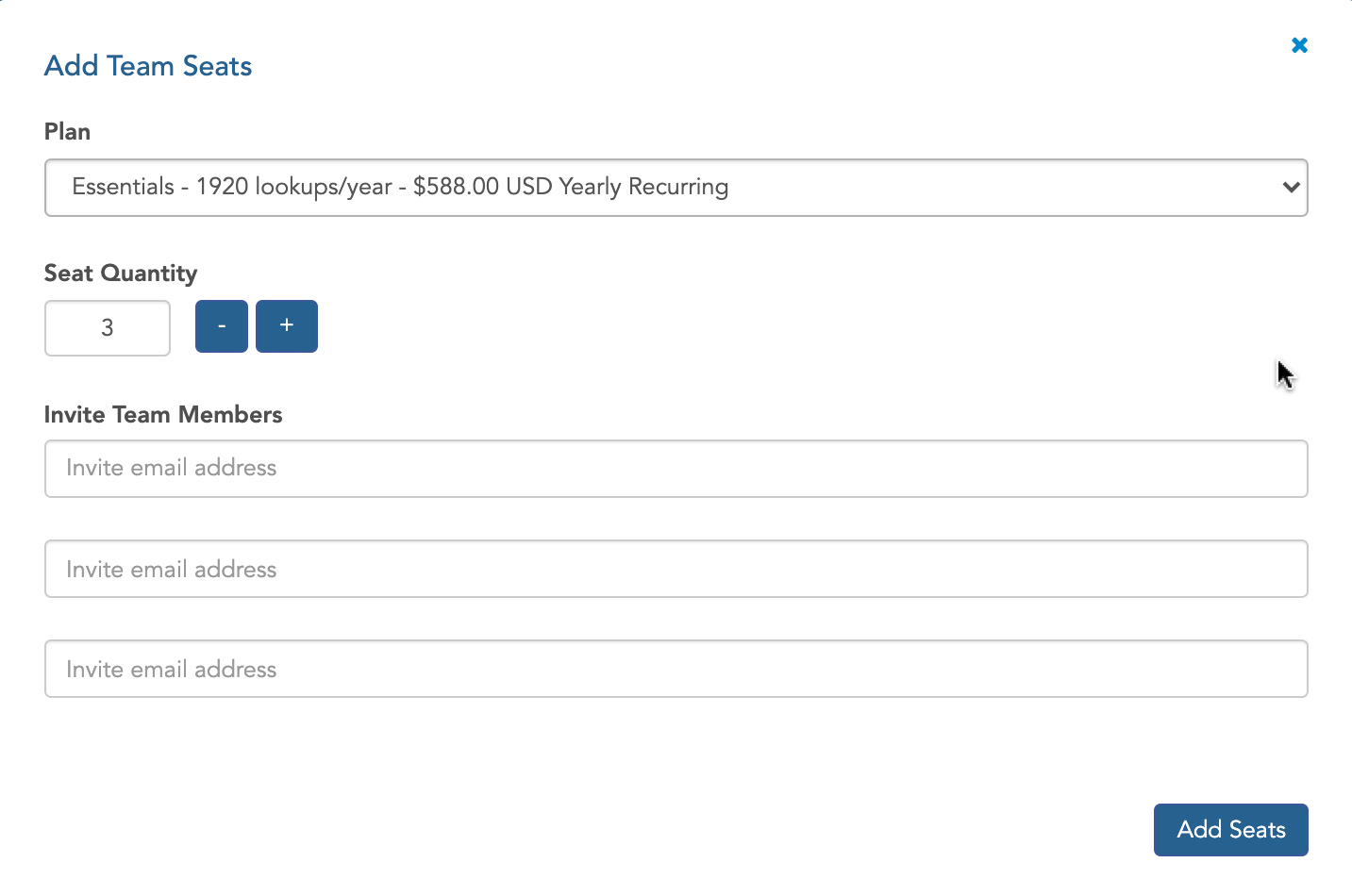 Additionally, you can make changes to the plan level, billing cycle, or opt to include phone data with your plan on the next screen.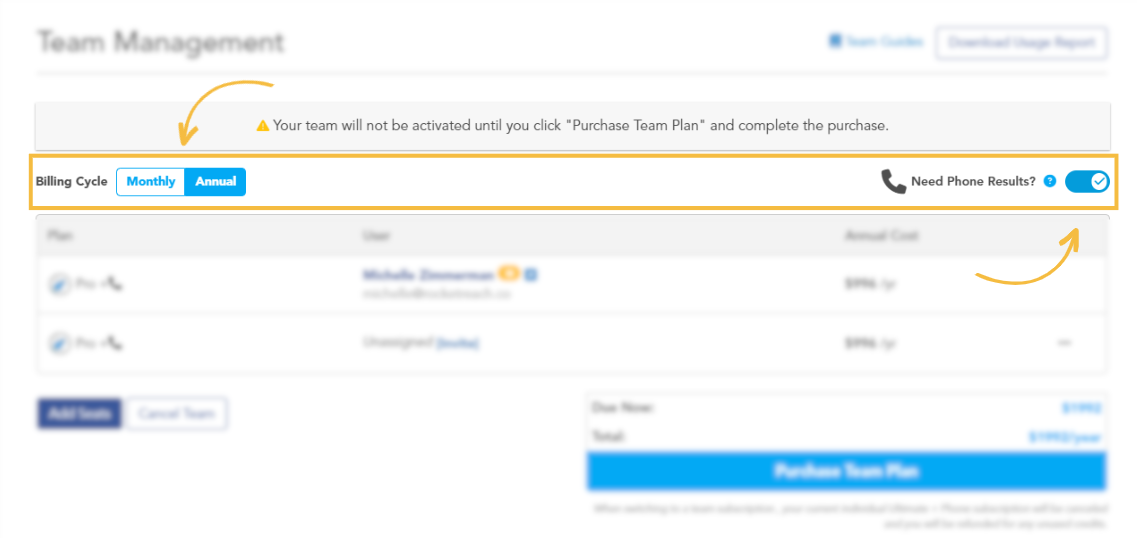 3. Start Team & Complete Purchase:
Click the 'Purchase Team Plan' button.

Review Seats and Total Purchase Amount and Click 'Purchase'.

Enter your credit card information and complete your purchase.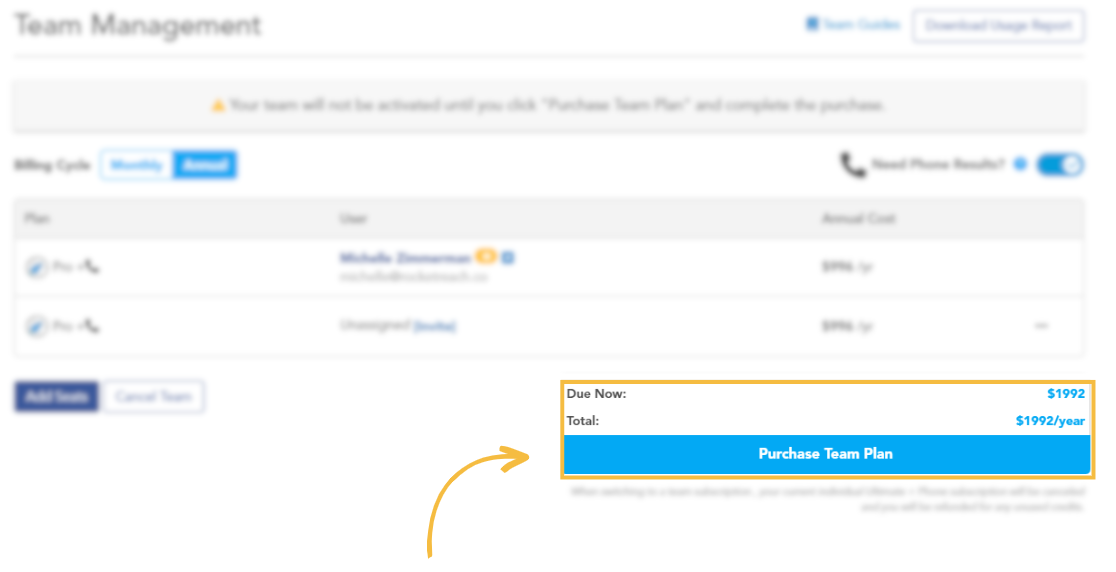 Monthly Plans will renew automatically on the same day every month.
Annual Plans will renew automatically every 365 days.
You do not have to assign your team seats prior to starting your team/completing your purchase, however, completing a purchase does begin the subscription for all seats.
PLEASE SEE OUR 'Team Account Management - Admin. Guide' for full Team Management feature information.