Running our of credits and needing to upgrade your plan? No problem. You can upgrade your RocketReach subscription at anytime directly from your account.
From your RocketReach profile, click on the 'Pricing' tab at the top of your screen.
Select the higher-tiered plan that you wish to upgrade your subscription to and click 'Change Plan'.
Once you click 'Change Plan,' you will be taken to the check-out page to verify your payment information and 'switch' your subscription.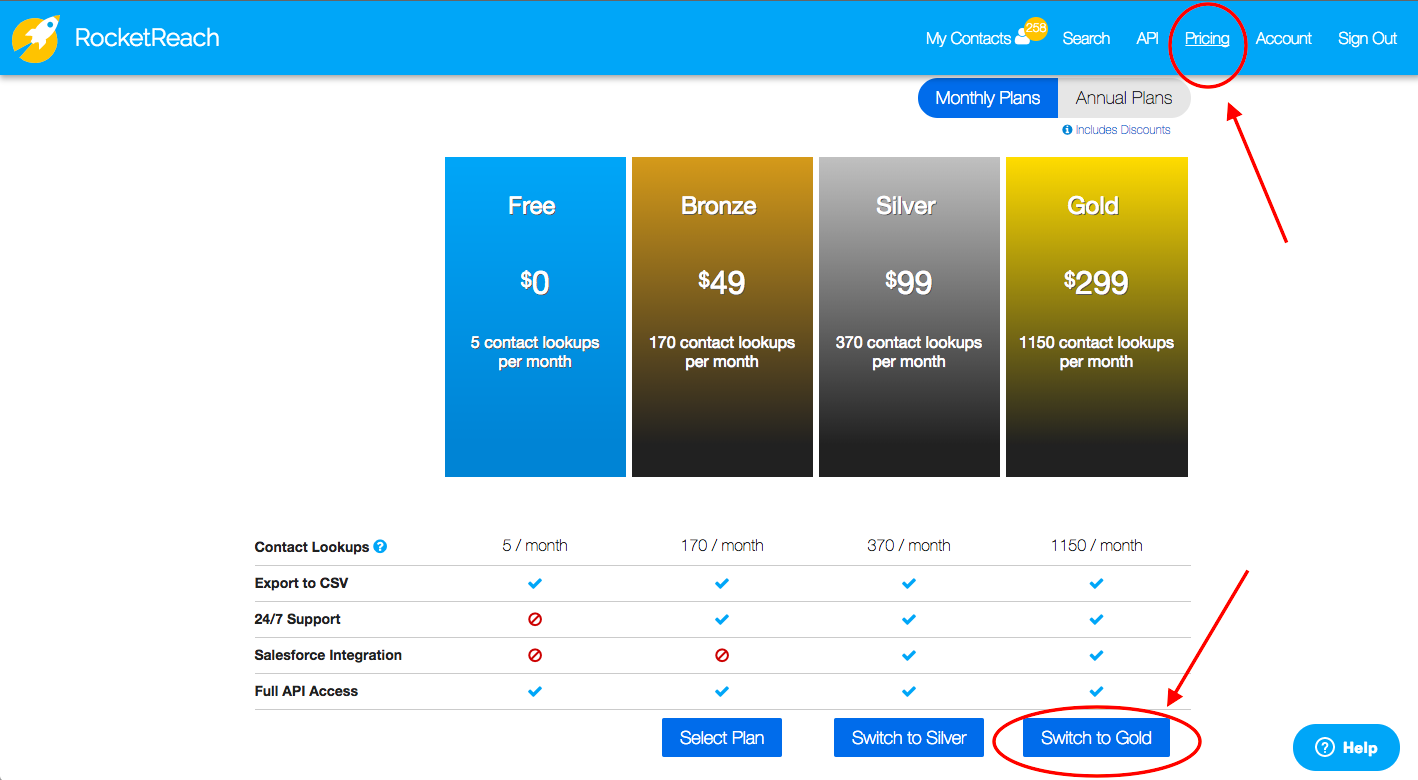 You will need to decide whether to use your existing payment information, or enter a new credit card to upgrade to the new plan.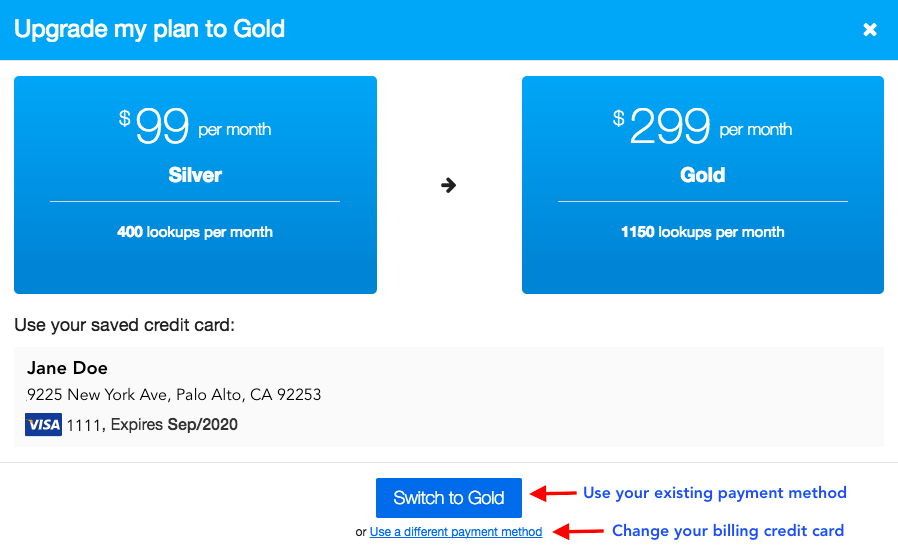 What happens to my remaining lookups and billing cycle?
When you upgrade
You get charged immediately
You immediately begin a new 30 day billing cycle for the new plan
Your new lookup credits will be available in your account immediately.
Any remaining lookup credits left from your previous plan will still be available (learn more) for use in your account until the last day of your previous billing cycle, at which time those credits will expire.