Need to downgrade your paid subscription plan?
Downgrading to a lower-tier subscription plan is easy and can be done directly from your Account.
From your RocketReach profile, click on the 'Pricing' tab at the top of your screen.
Select the lower-tiered plan that you wish to downgrade your subscription to and click 'Change Plan'.
Once you click 'Change Plan,' you will be taken to the check-out page to verify your payment information and 'switch' your subscription.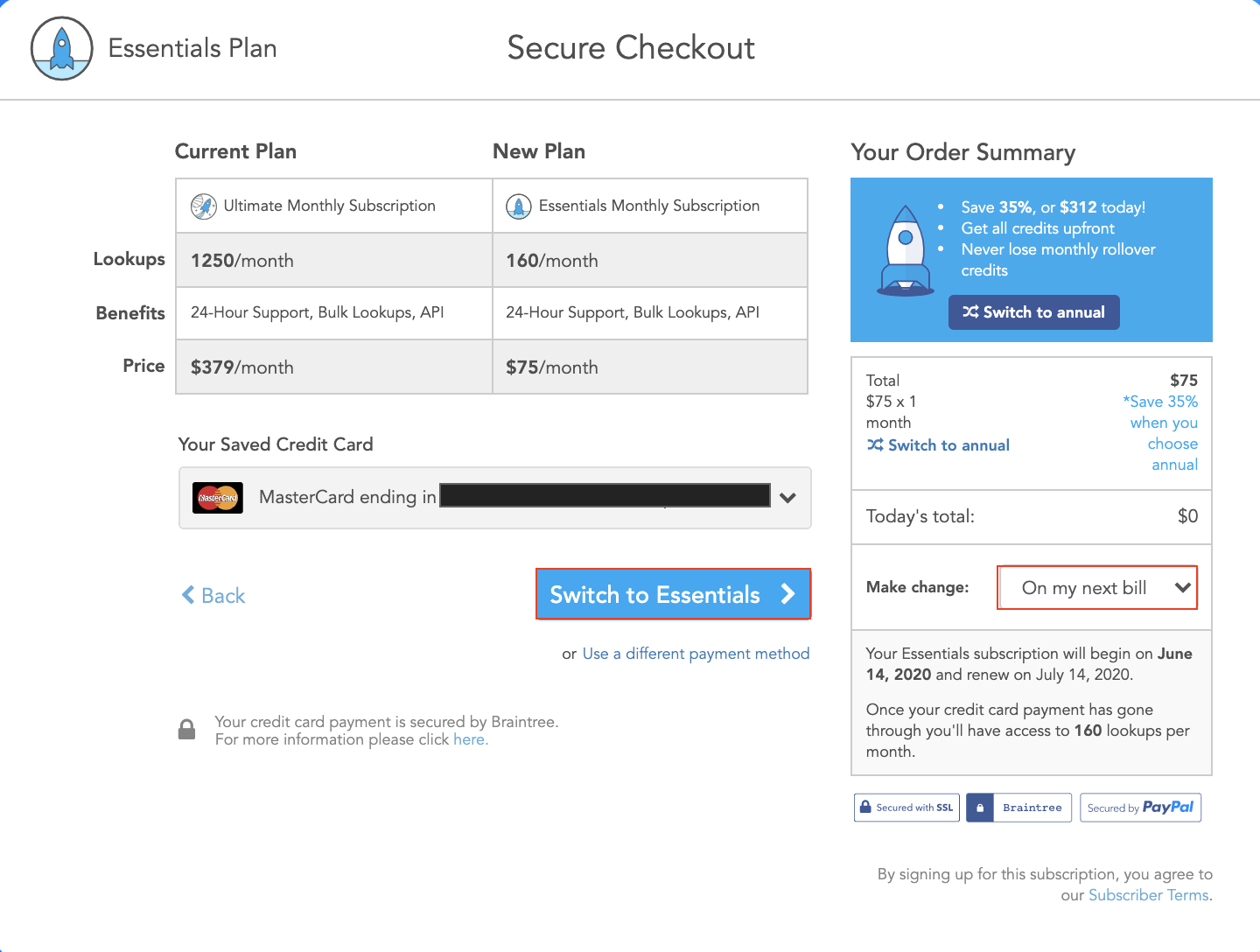 When you downgrade your plan, your downgraded plan will take effect at your next billing date. You will not be charged when you downgrade, you are only shown this screen to confirm or update the payment information we have on file so that the renewal does not fail.
Your account will renew at the downgraded plan level upon your next renewal date.
If you wish to downgrade to a Free Plan, you may cancel your paid subscription directly from your Usage & Billing page on your account.
Need to upgrade your plan?
Upgrading is easy! Just log into your account and go to the 'Pricing' tab and select the plan you want to upgrade to. (learn more)