The RocketReach Salesforce sync allows you to automatically sync your data from RocketReach into Salesforce as new leads, contacts, or accounts.
Please note that in order to utilize our Salesforce Sync feature you must be on a RocketReach Pro plan or higher and utilizing one of the editions of Salesforce listed below.
Enterprise Edition
Unlimited Edition
Professional Edition (requires an upgrade to paid Salesforce feature)

As shown in the screenshot from the Salesforce pricing page above, the Web Services API feature is required for this sync.
How to sync your Salesforce account with RocketReach
1. Enable Salesforce Sync by accessing your account page and clicking the "Connect to Salesforce" button.
2. Sign in to your Salesforce account to allow access. After this step, "Salesforce Sync" is now set up.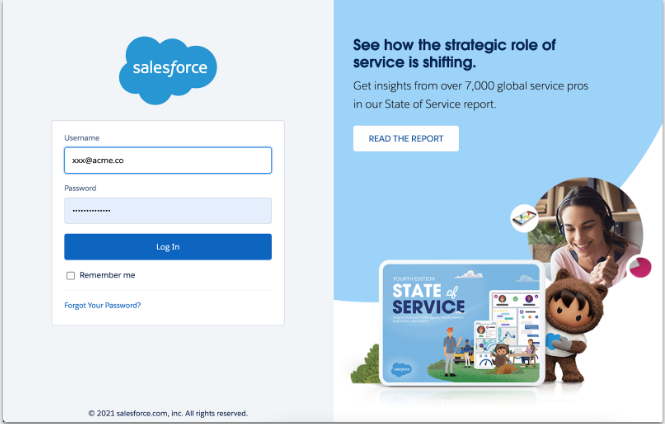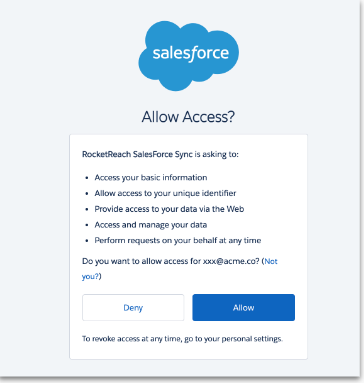 Customizing my Salesforce Sync
From your account page on RocketReach, you can designate to push the data as a lead, or as a contact and Account into Salesforce.
You can also turn on automatic sync for ALL your contact lookups from the Salesforce Sync section of your Account page in RocketReach.
This will remove the "export to salesforce" button and push data automatically, every time you look up a contact.
How to export contacts from RocketReach to Salesforce
When you choose to "Get Contact Info" in RocketReach, you now have the option to export it to Salesforce.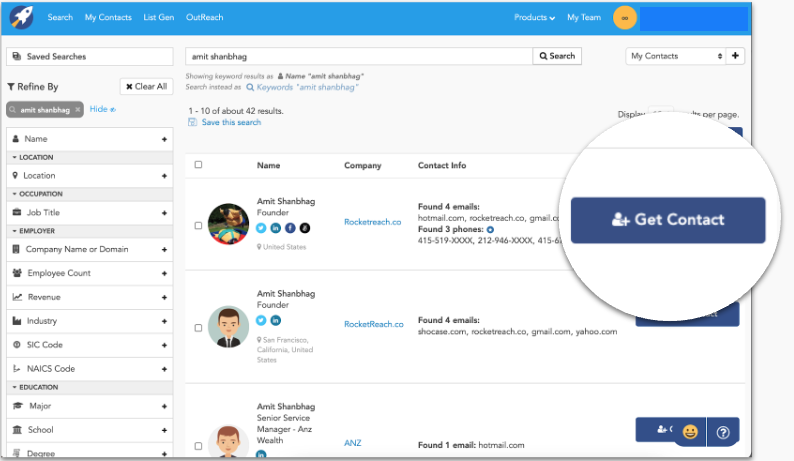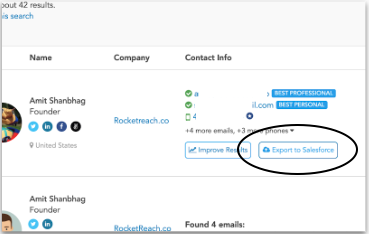 The data for this contact is now available in Salesforce.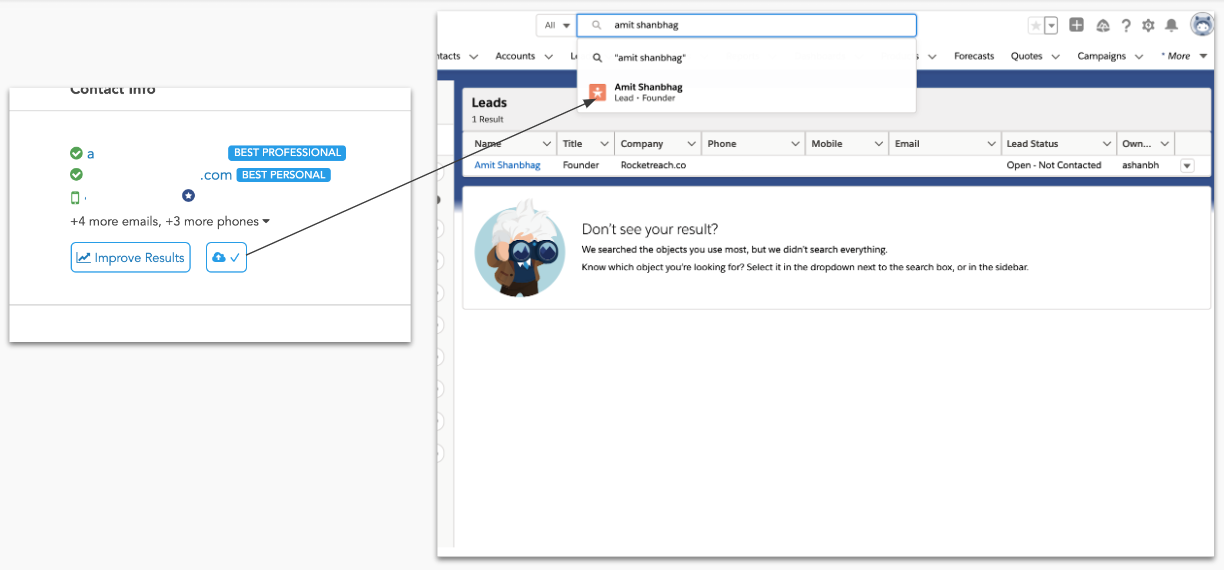 The newly created Lead in Salesforce will contain rich data including:
Emails
Phone Numbers
Title
Company Information
Industry Location and much much more.
Records created by RocketReach will be indicated by Lead Source = "Rocketreach Sync"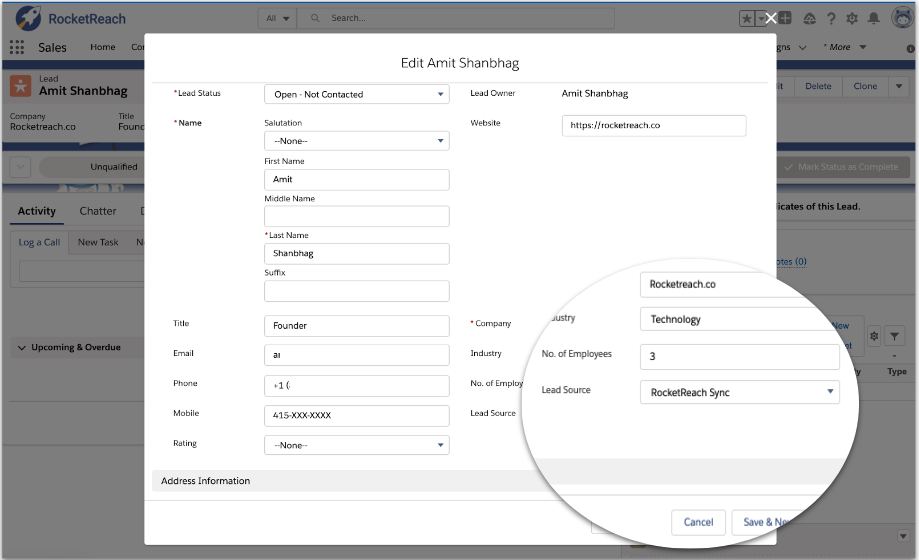 Frequently Asked Questions
What data is synced from RocketReach into Salesforce?
For Leads:
Description (contains

emails, links, and phone numbers that don't fit in the existing fields)

Name
Photo URL
Email
Title
Company
Lead source (always RocketReach Sync)
Status
Mobile and Other Phone Numbers
City, State, and Country
For accounts:
Number of employees
Website
Annual revenue
Phone number
NAICS code
SIC
Ticker symbol
Year started
Industry code
Address, City, State, Country, and Postal code
Can I map custom fields?
Customization is currently not supported for mapping fields.
How do I see errors for failed syncs?
You can view the error log in your account once you've set up your Salesforce Sync using the link below.
https://rocketreach.co/account?section=nav_gen_salesforce
I am receiving an error "duplicateResult" after trying to export to Salesforce
With our SalesForce integration, if you try to export a contact that you already have in Salesforce as a different import type (lead, contact + account) it will fail, and log the error has a duplicate result. To circumvent this issue, we recommend converting the lead or contact in SalesForce to the same type you've chosen to export contacts from RocketReach as.

To learn how to convert leads to contacts, visit the following SalesForce article: https://help.salesforce.com/s/articleView?id=000358474&type=1