Only one user can access a single RocketReach subscription. A single subscription can support two personal simultaneous devices, i.e. a user's desktop and mobile device.
If you have multiple users, you will need to upgrade your subscription to create a Team Plan.
You can link multiple seat subscriptions together for centralized billing and account management from the 'Team Plan' section of your Account: https://rocketreach.co/account?section=nav_gen_team
Each Team Seat is linked to ONE Paid RocketReach Subscription and will be billed as part of the team total each month.
For example, if you add 3 Monthly Seats to your Team Plan each at the rate of $100, you will be billed 3 x $100 = $300/month
Learn more about how to create a Team Plan HERE.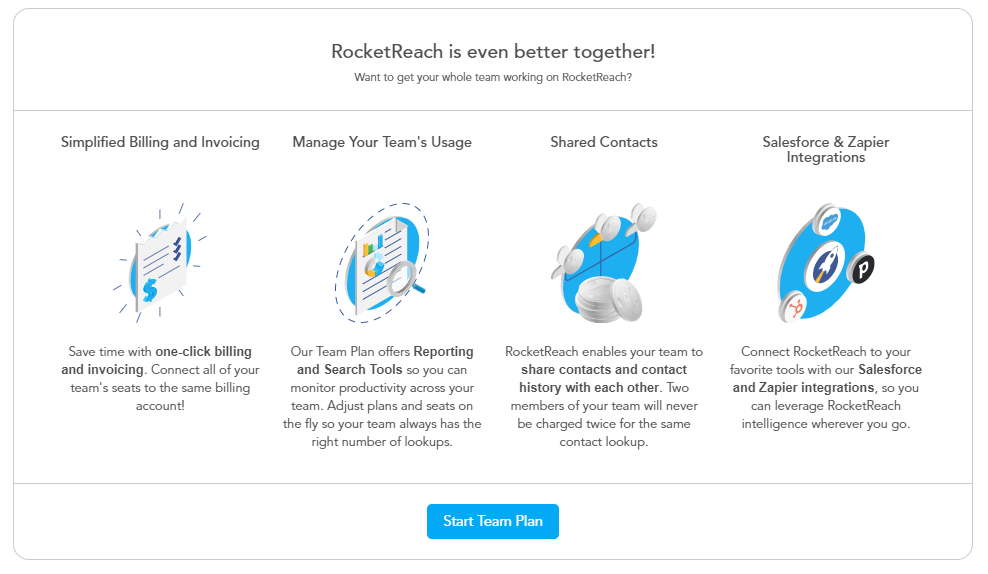 ---
If you are trying to log in from a personal device and you have exceeded your 2 device limit, a notice will pop up when trying to log in to your account from a third device.
To access your account from the third device, simply click 'SIGN OUT OF OTHER DEVICES' from this screen.