We get it! Sometimes, you won't need RocketReach for a month or two but don't necessarily want to cancel your subscription. Instead, you can pause.
Pausing your subscription allows you to put your account's billing on hold for 1-3 months. During this time you will not be billed and no new lookup credits will be issued.
Why pause instead of cancel?
Lock in your current rate

Retain access to contacts

Resume when you need to
You can pause or unpause your subscription with us at any time using the link below.
Pause or Unpause My RocketReach Subscription
When pausing - billing will stop on your next renewal date and continued to be paused for 1-3 months depending on the length you have chosen.
When unpausing - billing will resume immediately and your subscription will become active.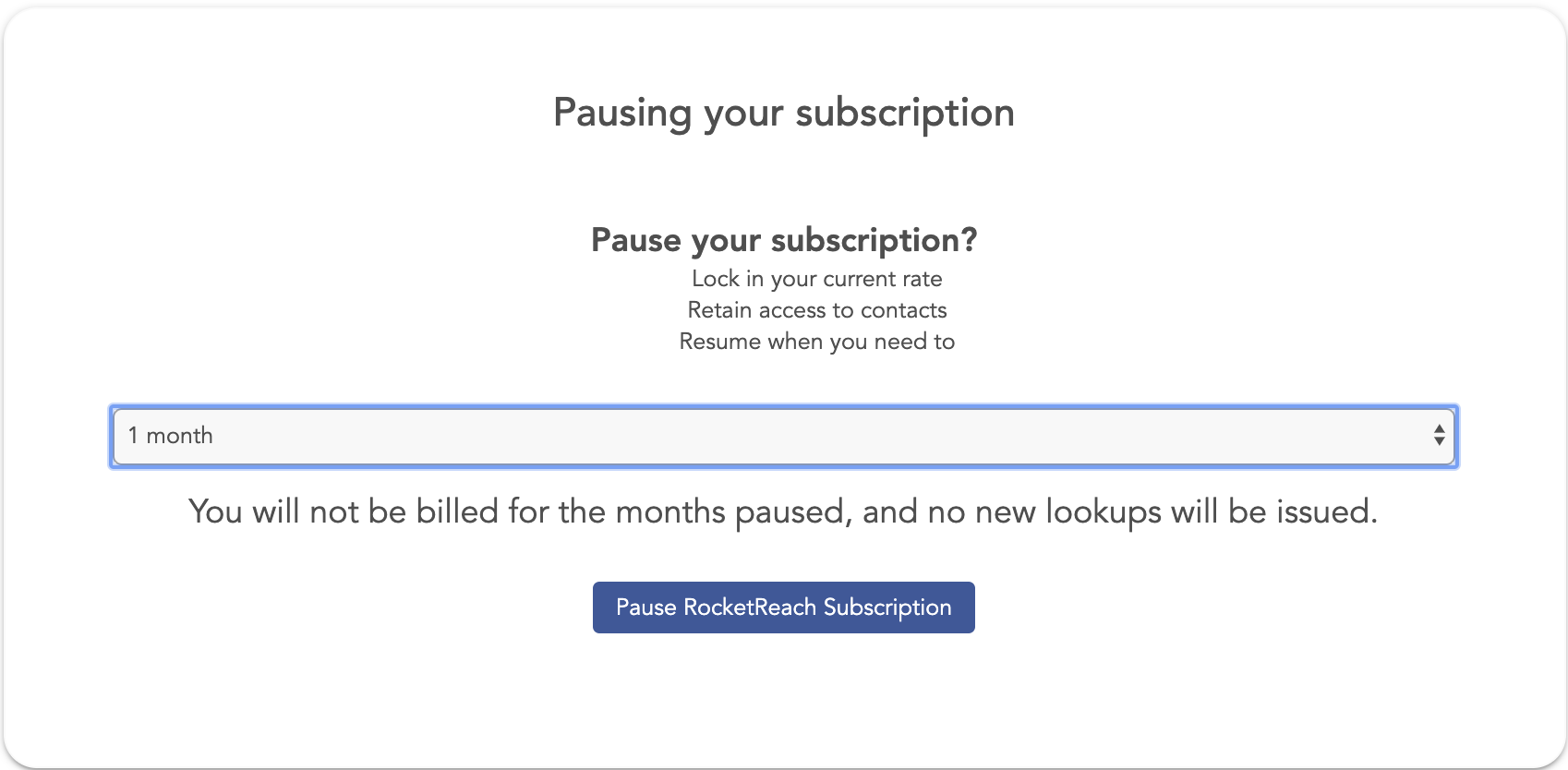 Note: Pausing does not put a freeze on any remaining lookup credits. Lookup credits will still expire on their set expiration date, 30 days from the date they were issued on our monthly plans.
**Pausing is only available for individual monthly billed subscriptions and not available for annual or team subscriptions.