CHANGE Seat Plan Level
Click on the menu icon next to the seat that you wish to change.

Click 'Change Plan'.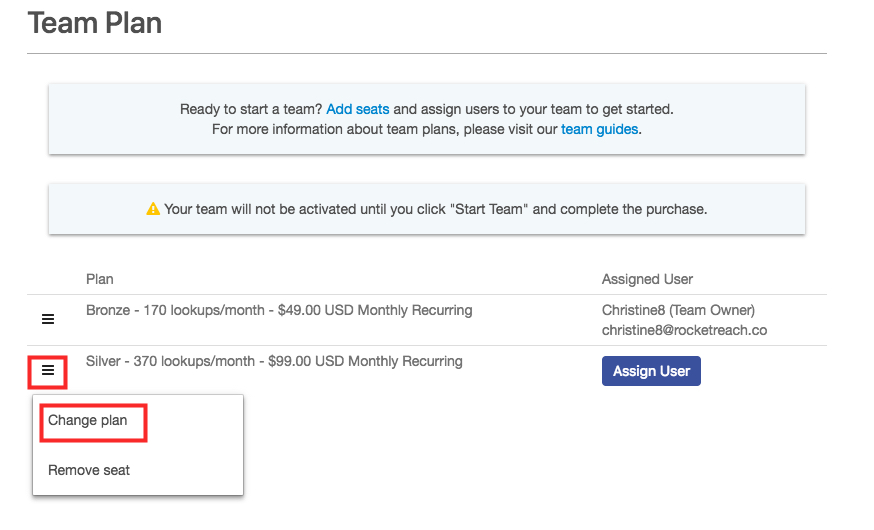 Select the new plan level for the seat from the dropdown menu and click 'Change Seat'.

If a seat is Changed after the team was started, it will receive prorated lookup credits based on when you make the change during the teams normal billing cycle. The charge will be reflected on the next billing invoice.
Please contact support@rocketreach.co with any questions.