ADD a Seat To Your Team Plan:
Select the 'Add Seats' Button

Select the 'Plan' and 'Quantity' for the seat(s) to be added.

You can also Invite Team Members at this time as well OR this can be done later.

When complete click 'Add Seats' button.

You will see the new seat(s) added to your Team Plan list.
If you need to add multiple seats at different plan levels please repeat this process for each plan level needed.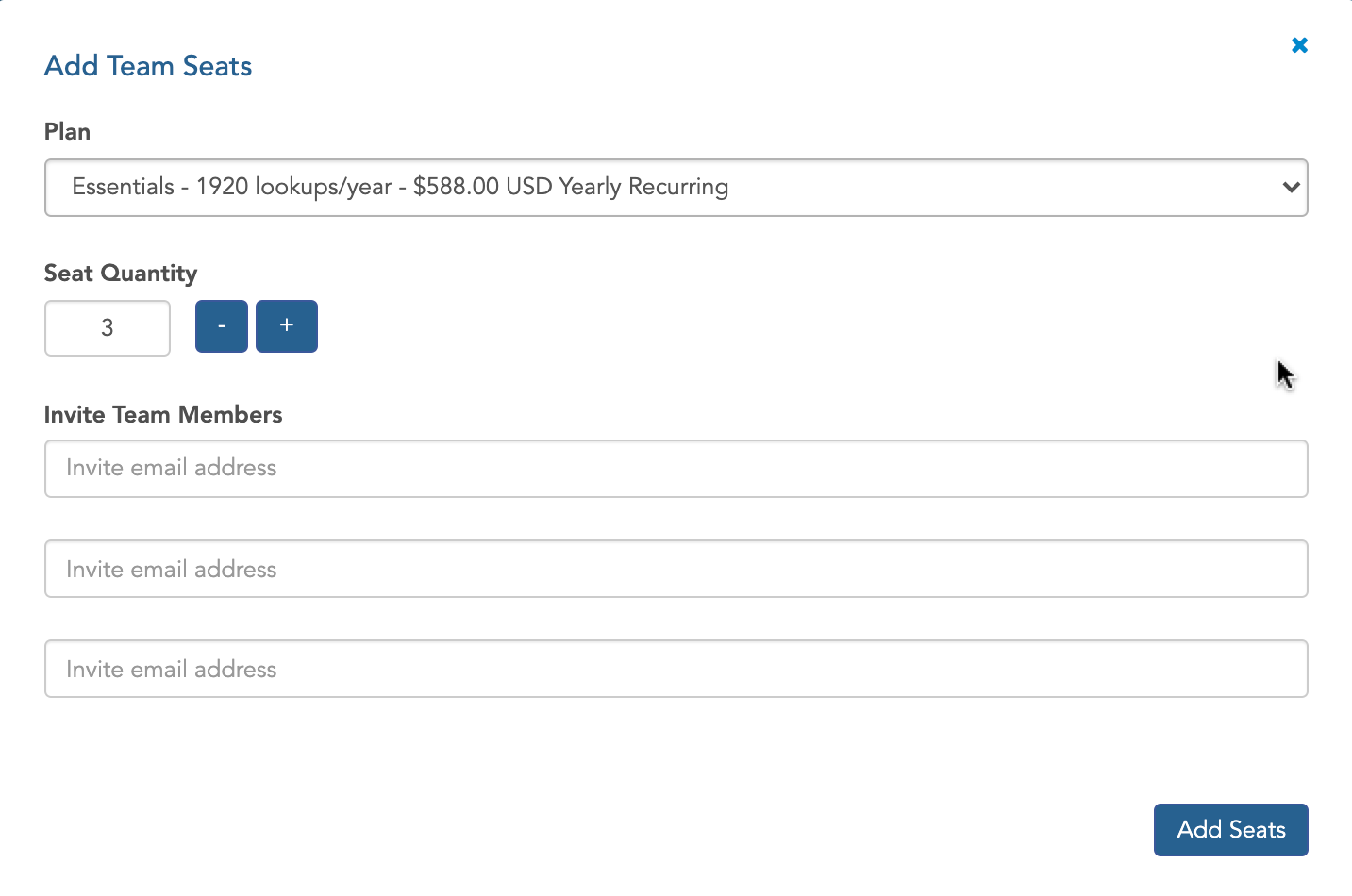 If a seat is added to a Team Plan after the team was started, it will receive prorated lookup credits based on when you add them during the team's normal billing cycle.

The prorated charge will be included on your next renewal invoice and processed automatically.