At its core, the General Data Protection Regulation (GDPR) is a legal framework designed to protect the privacy of EU Citizens.
RocketReach takes user privacy seriously.
Here's some information regarding how RocketReach manages sensitive data:
RocketReach's customer and user data is kept private and segregated from our main email database.

When you create a RocketReach account, your information is never shared with anyone else, or used for any other purpose - period.

We encrypt all sensitive data and we only serve pages over HTTPS.


All data found through RocketReach is considered public data and is publicly accessible on the internet (

please note that it is possible that a customer's user data is also publicly available, but not from creating an account on our site

). For more information on why your information may appear on our site, please view this help article.
To assist those who are trying to avoid contacting EU citizens, we've created a feature to filter them out of search results. Visit your account settings to enable it.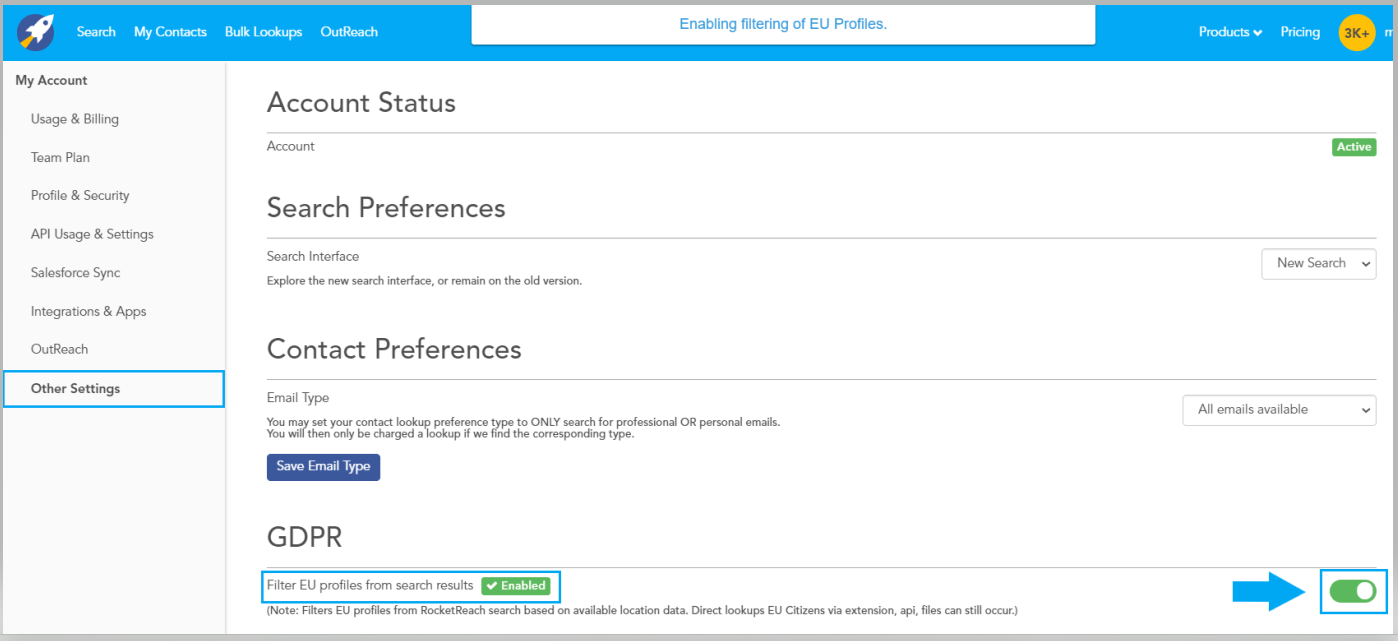 For more specific information on RocketReach & GDPR please refer to our Privacy Policy.
We recommend you refer to the specific GDPR guidelines for details on the rules and regulations around how you use the data found via RocketReach. Please note that RocketReach is not responsible for the individual usage of the data once found.
We are always happy to answer any questions that you have, please contact us if you have questions.