If you used the 'Continue with Google' or 'Continue with Facebook' buttons to Signup for your RocketReach account initially, but would now like to use your email address instead, please follow the steps below.
1. Login to your account using Google or Facebook.
2. From the Account Tab, go to the 'Edit Profile' section.
3. Click the 'Disconnect Google' or 'Disconnect Facebook' button.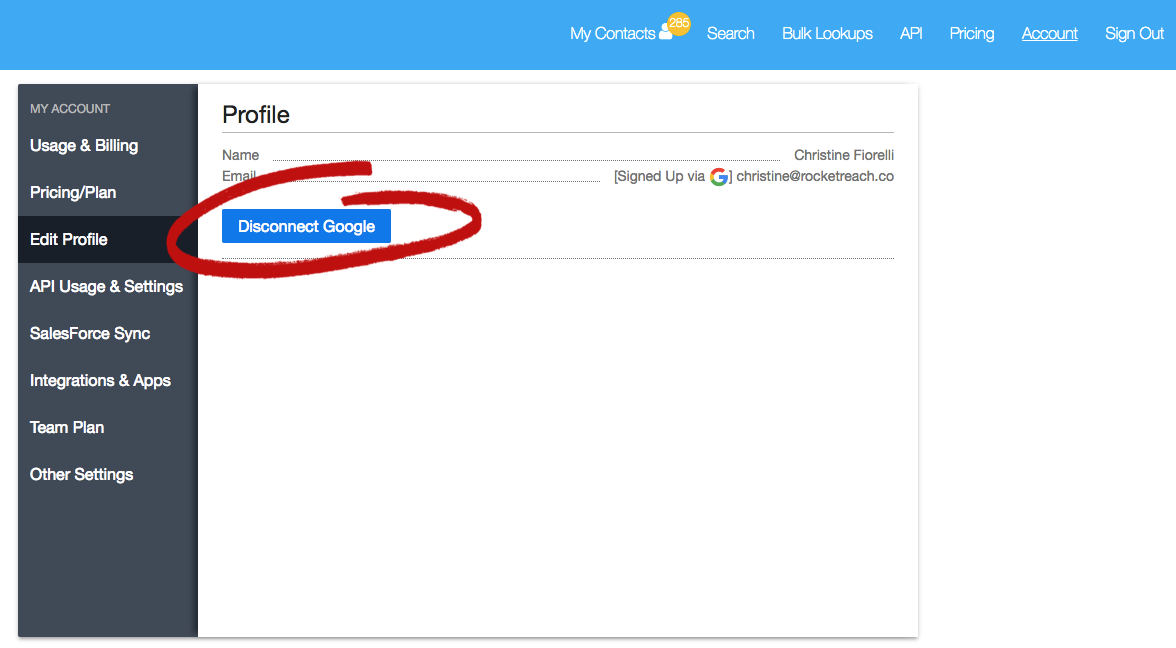 4. Create a new password to login to the account.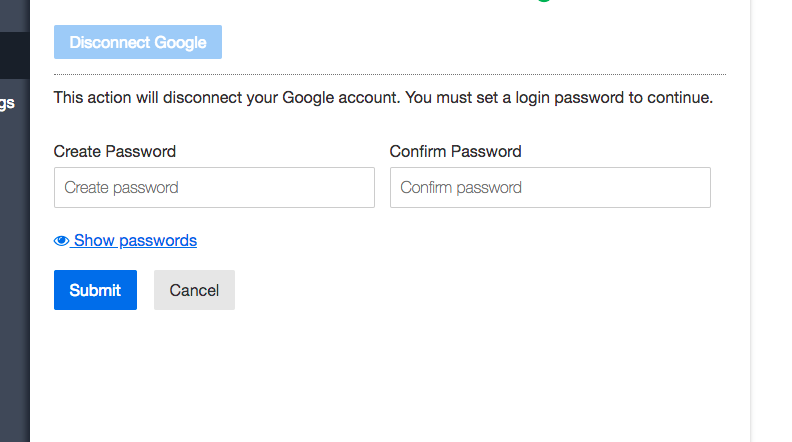 5. Click Submit.
You can now use the same email address as before with your new password to log into the account.
Change the Email Address on Your Account
Change the Password on Your Account