To verify your phone number:
Open the phone verification screen (https://rocketreach.co/phone_verify).
1. Click the blue down arrow next to "United States (+1)" (a list of country codes will appear). Select the country that you are in.
2. Enter your phone number into the open field.
3. Click 'Send Confirmation Code".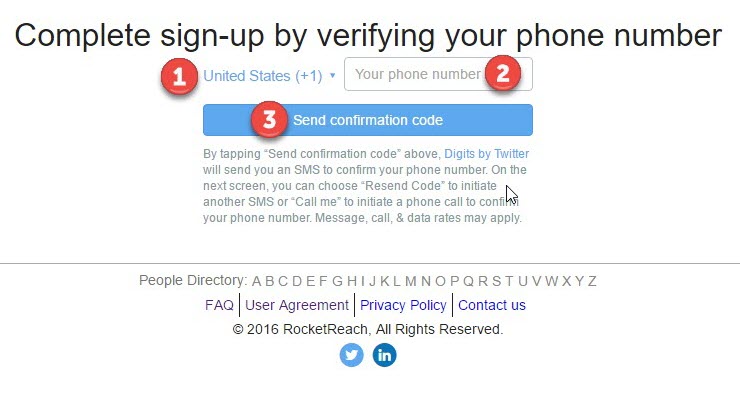 4. You will be sent a text message with a verification code to the phone number that you entered. Enter the verification code you receive *into the box on the phone verification screen * to verify.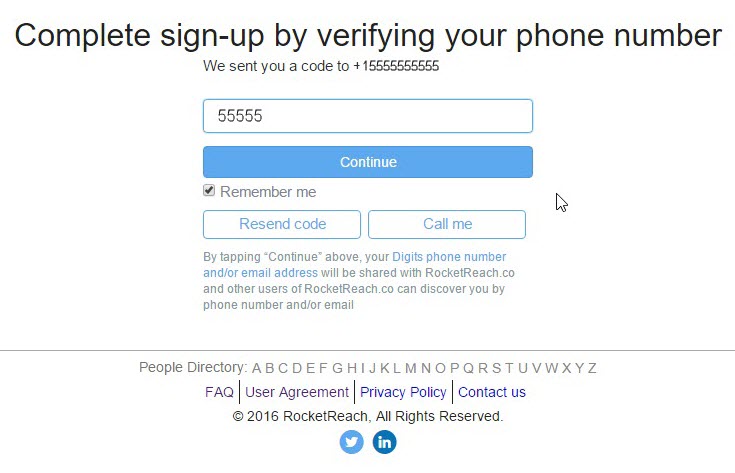 (If you cannot receive text messages to your phone, click the 'Call me' button on the Code Entry screen to receive an automated phone call with the verification code instead.)
 
If you continue to experience any issue with phone verification, please reach out to us via live chat or send an email to support@rocketreach.co. When you email, please let us know the email address used to create the account, if you tried these phone verification steps yet and what error occurred if any. Thank you.