What is a Suppression List?
A suppression list refers to a list of contacts or leads that you intentionally exclude from your RocketReach search and lookup efforts.
These contacts are typically individuals who you have identified as not suitable for your prospecting campaigns for various reasons.
The goal of using a suppression list in prospecting is to focus your resources on more promising leads and to avoid wasting time and effort on contacts that are unlikely to convert or contacts you already have!
Starting Requirements
Supported Plans
RocketReach offers Suppression Lists for Enterprise customers.
If you're currently on one of our self-serve plans and would like to access the Suppression List feature, please reach out to our sales team using this form for more information about our Enterprise plans.
User Role
Only Team Owners and Team Admins will have the ability to upload a suppression list to their team's account.
Any suppression lists added by a Team Owner or Team Admin will automatically be available to all members of the team. Each member will have the ability to turn the Suppression List on or off within their individual user account.
Required Data
In order to match a contact to suppress, each CSV row must have at least one of the following data sets:
Full Name + Email Address


OR

LinkedIn URL
Download our Sample CSV template to get started!
Video: How to Set up a Suppression List
Watch this helpful video on how to add a suppression list to your team's accounts
Step by Step Instruction: How to Set up a Suppression List
*Reminder: Only Team Owners and Team Admins can setup Suppression Lists.
1. Access your Account Settings
At the top right corner of your account, click on your Initials to view your Account Settings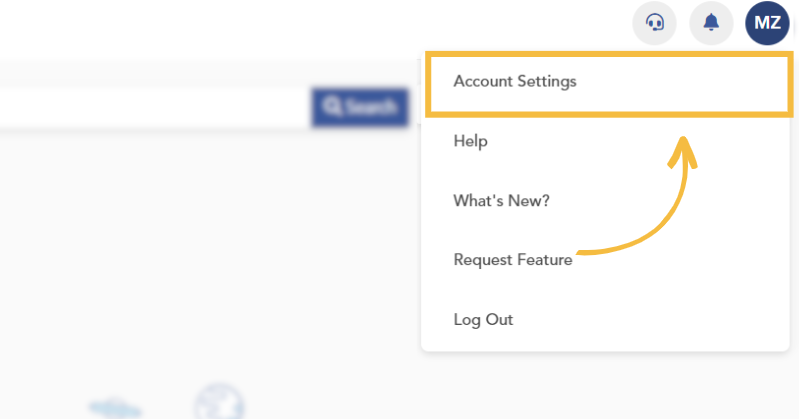 2. Click on the Suppression List tab from your Account Settings
On the left side menu, click on the Suppression List tab to view the Suppression List page.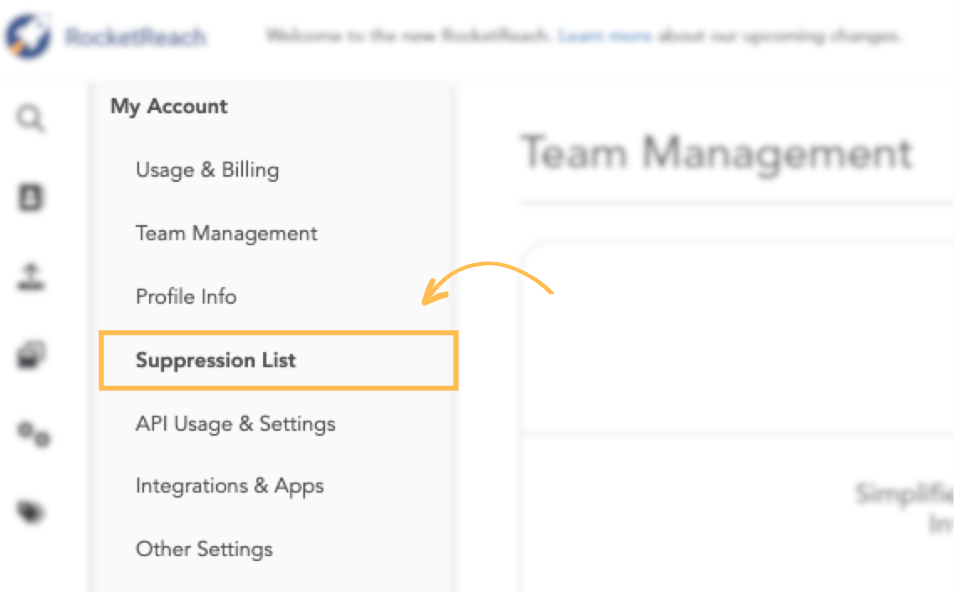 3. Add a List to your Team's Account
From the Suppression List page on your account, you can add a List in CSV format by clicking 'Add List':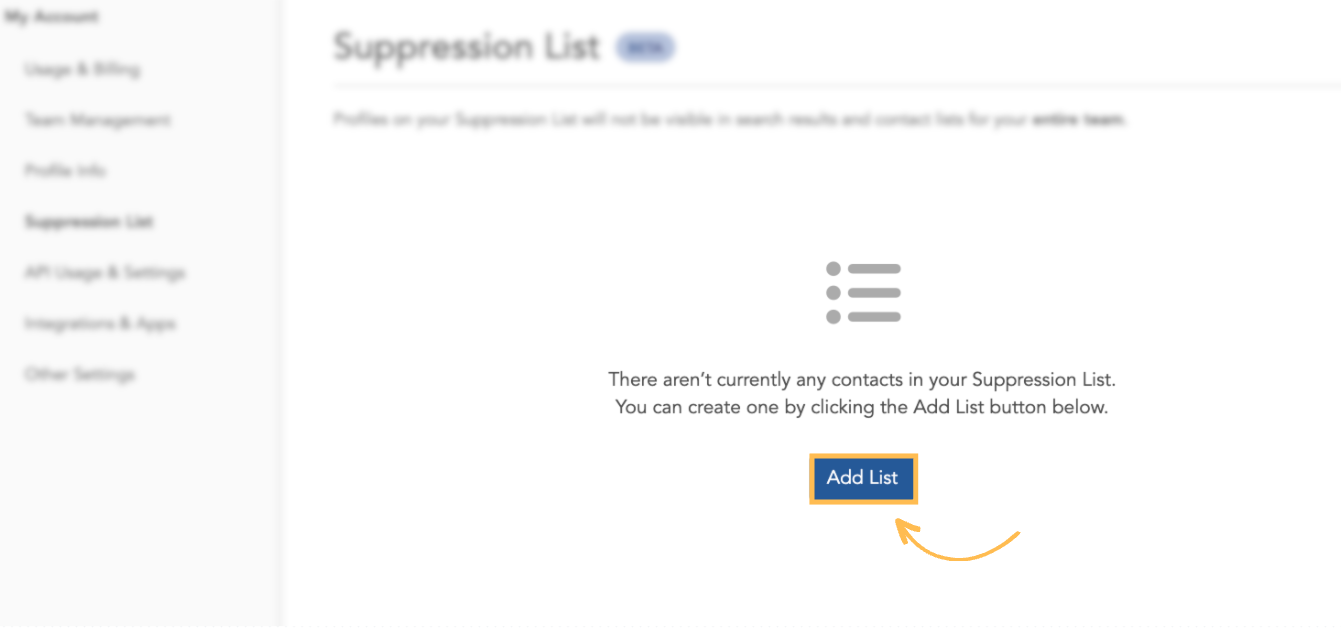 4. Select CSV File from your Device
Select and Upload your CSV file from your Device.
❗IMPORTANT: Keep a copy of the CSV file that you upload in case you need to reference it in the future. RocketReach does not store your CSV file and it is not possible to download the Suppression List contacts.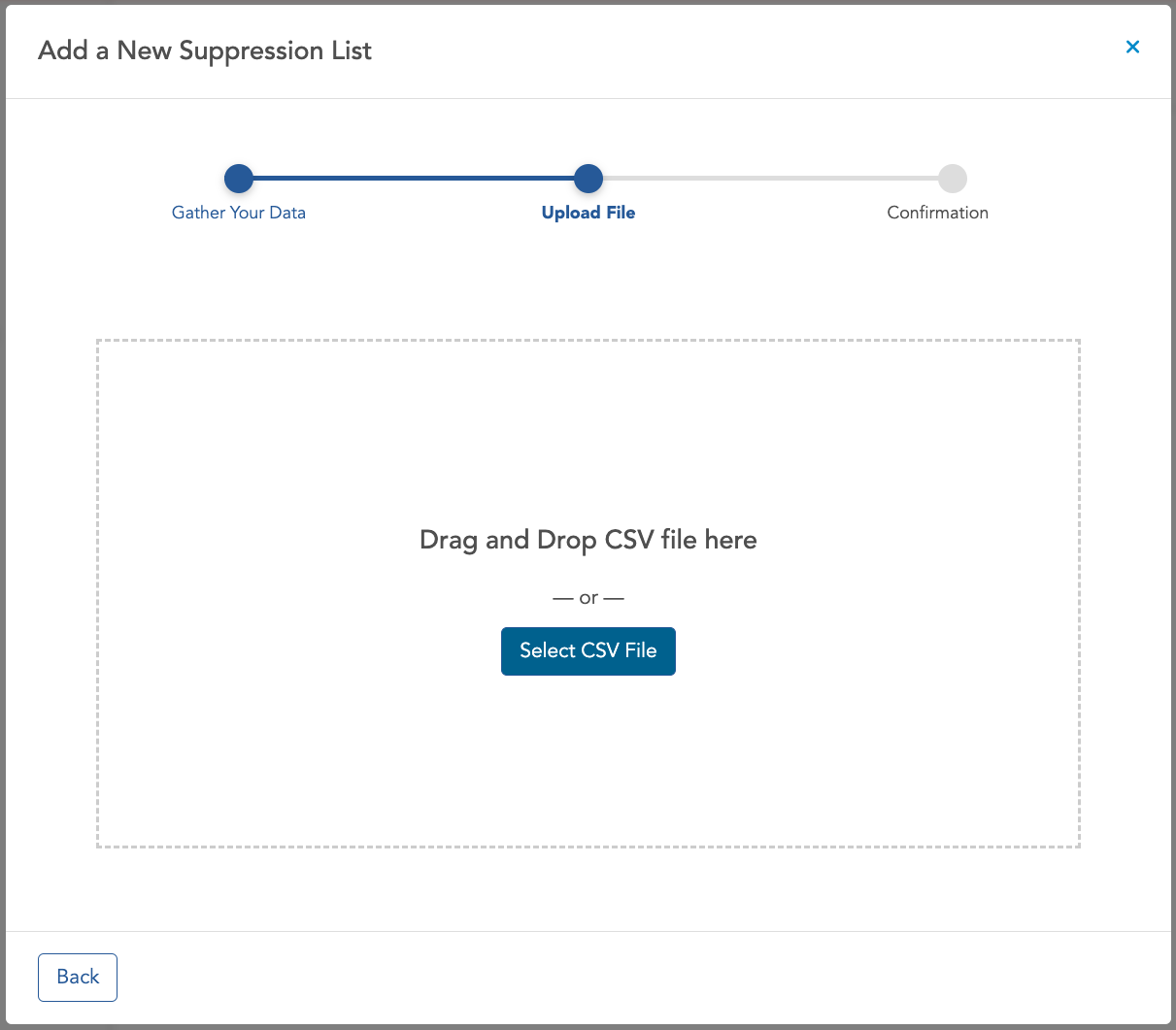 5. Upload your Suppression List
The system will process your file and identify matching contacts within RocketReach. The number of contacts matched for suppression will be shown on the Confirmation page.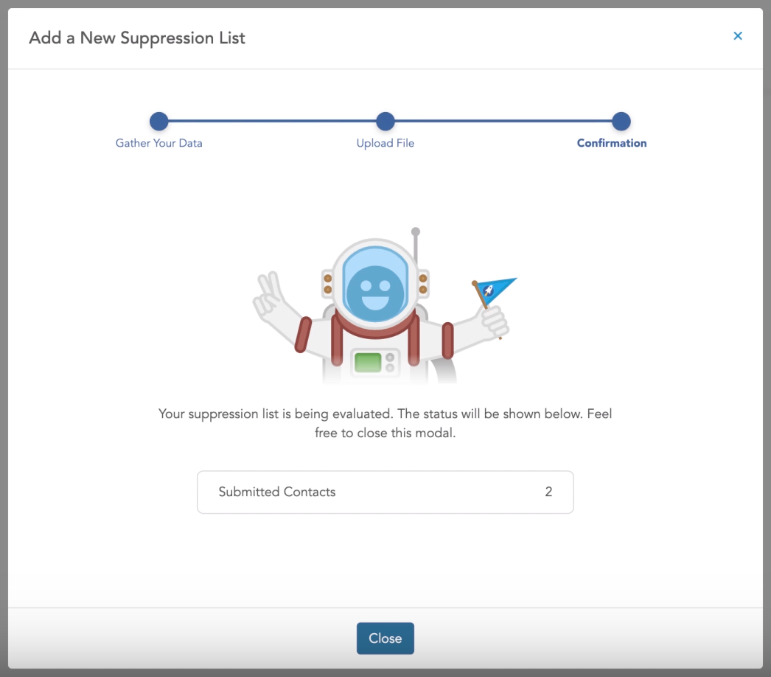 6. Enable your Suppression List
Once uploaded, the Suppression List must be enabled in order to suppress those contacts from searches and lookups. Each member of your team must do this step within their own account.
From Account Settings, select 'Suppression List' and click the toggle to Enable. This page also shows the number of contacts matched and suppressed.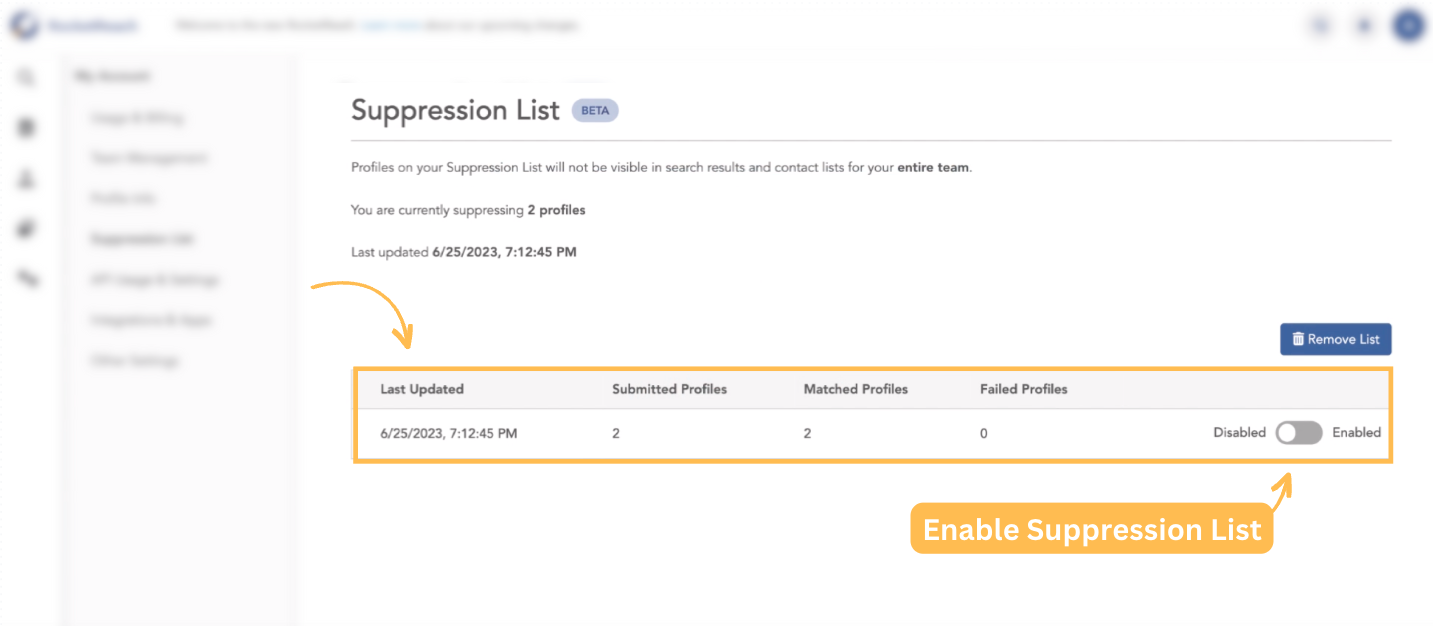 7. Search!
Once you have enabled the suppression list, look out for the team suppression list in your search filters. (It is applied automatically when the Suppression List is enabled.)

Here is an example of what the search interface looks like when a suppressed contact appears in a search: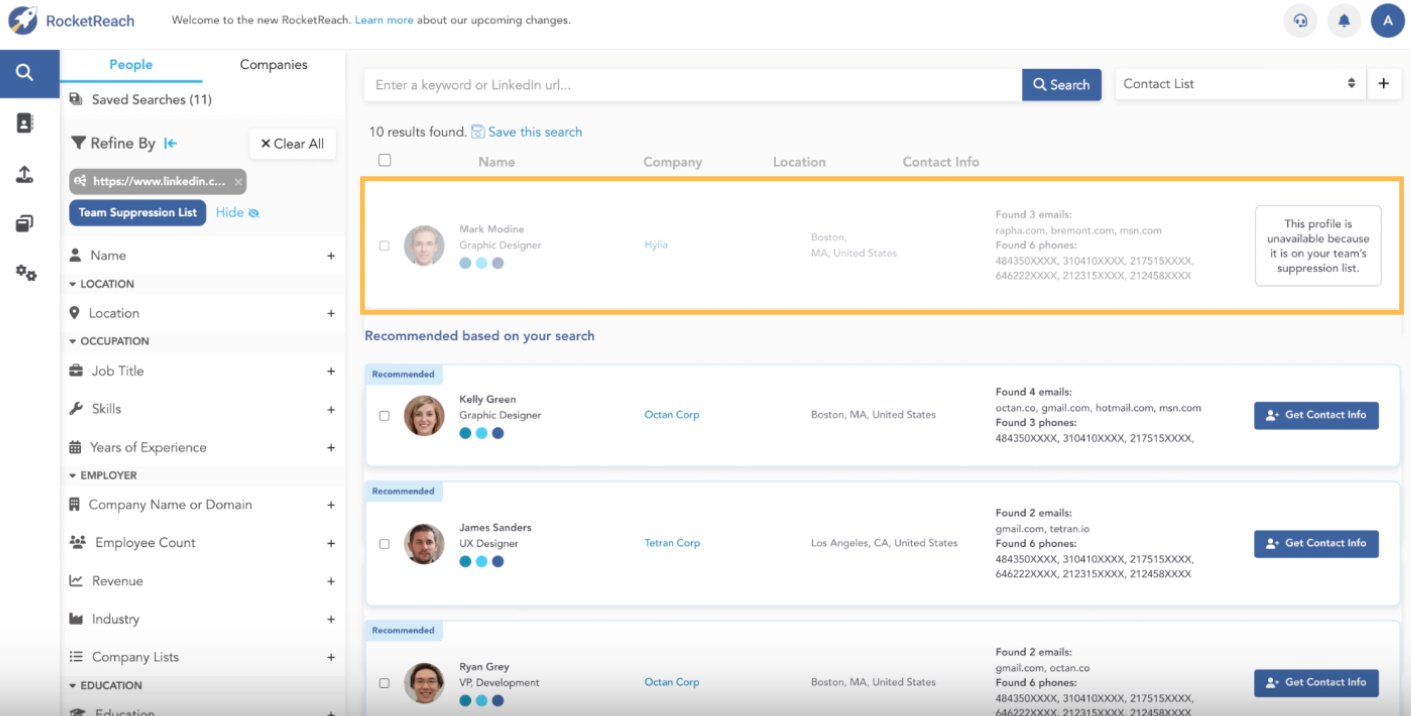 Important Note: As a Team Owner or Team Admin, the suppression list you upload will affect the searches of all team members. Only ONE suppression list can be added at a time. To add a new suppression list, remove the current list and repeat the steps above.