RocketReach makes lead generation and finding contacts easy. There are 3 primary ways to search for contacts with RocketReach:
RocketReach Browser Extension
You can search using the RocketReach browser extension which lets you look up emails directly from LinkedIn, AngelList, Crunchbase, Google search, and any company webpage. You can download the browser extension here: https://rocketreach.co/browser_extension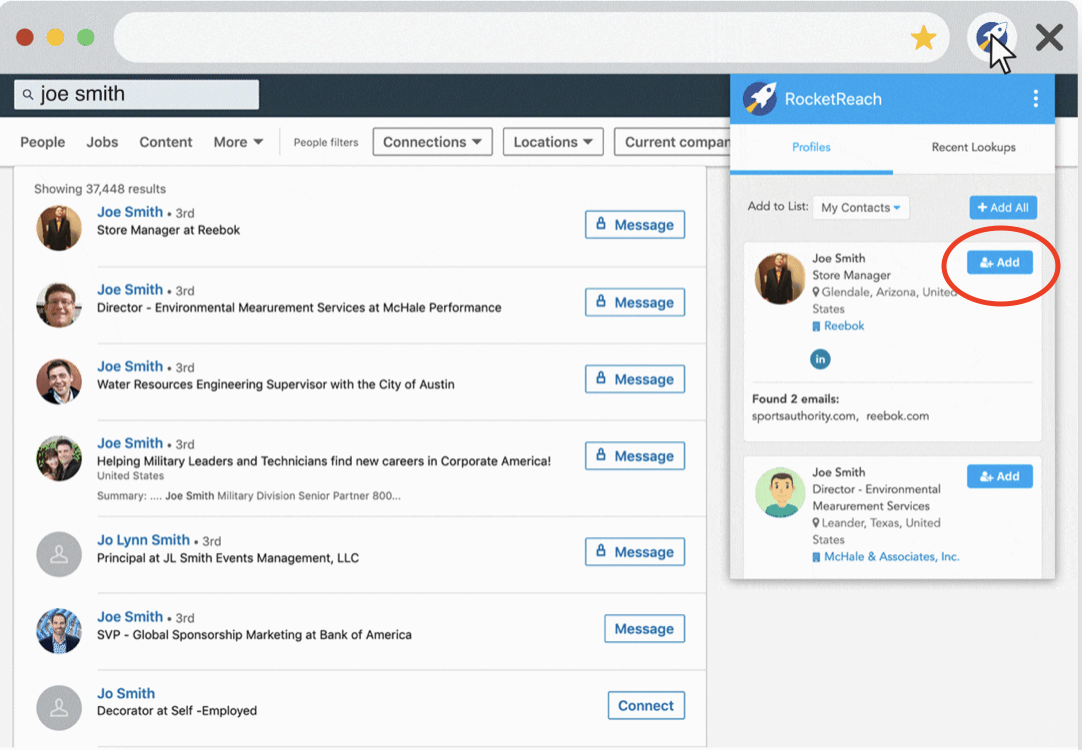 Advanced Search
You can also use Advanced Search which allows you to look up people using filters like Location, Industry, Job Title, and Company. To add filters to your search select them from the left-hand side.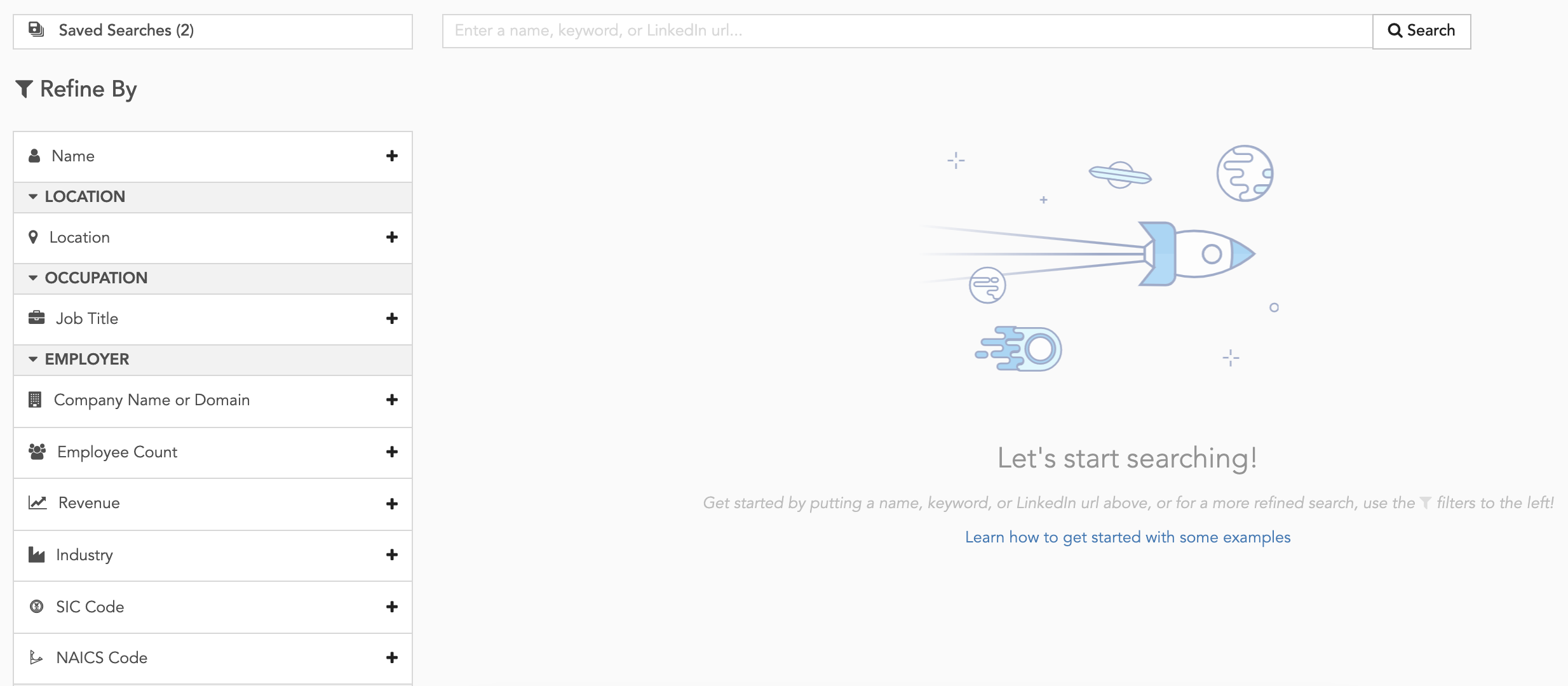 RocketReach Files (Bulk Lookups)
With Bulk Lookups, you can look up the contact information for hundreds of contacts in just 3 clicks. To perform a bulk upload simply visit https://rocketreach.co/files and upload your data. For more help with Bulk Uploads simply view our help article here.